The perfect teetotal (google it) team bonding activity!
Make your way to 3 local stops with a few treats included. Hit up Little Victories Coffee, then Kettleman's, and finally, end at Banditos patio (lunch not included). Book an individual seat, a few, or the whole bike!
Looking for an "on the wagon" option? We've got you covered, and caffeinated. This tour combines coffee, donuts, and bagels—oh my. All aboard the carb train.
To learn more and book your custom Coffee Crawl tour time, shoot us an email.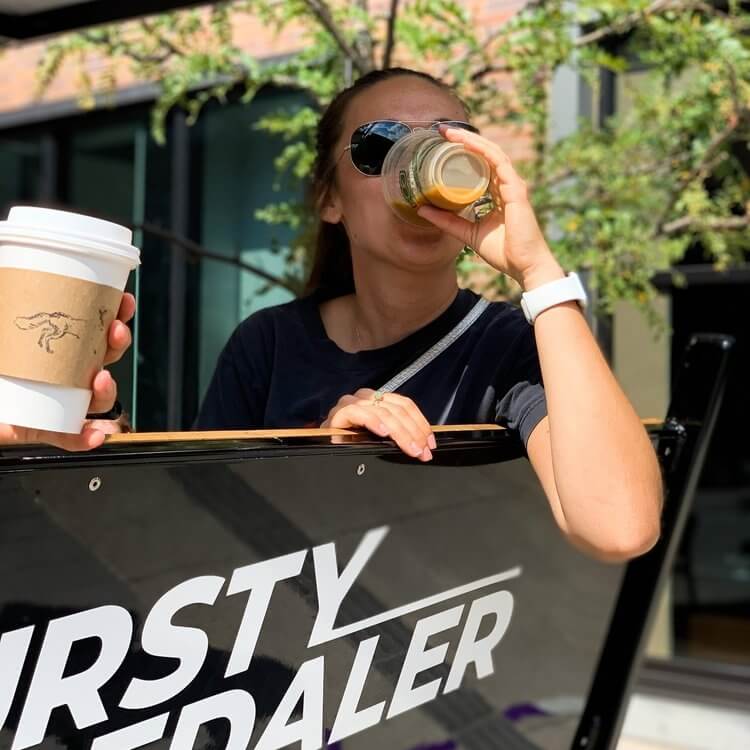 We are proud to partner with and support a variety of local businesses. Check out our local partners!